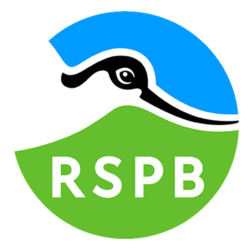 Supporting the RSPB
COLLAGE WORKSHOPS
Eleanor Allitt
Eleanor Allitt – Paintings
My painting is rooted and inspired by my walks down the Greenway and visits to the coast.
I want to express the wild abundance of nature with its infinite richness. The birds give focus to this spectacular environment. Their journey shows us that we pass through many lands through sunshine, rain and storm, but through all this the journey continues.
Through the seasons the constantly evolving and repeating changes within nature give a life-giving re-assurance, life goes on. The journey continues.
Acrylic paint is my main medium, often combined with chalk and charcoal. Printing also has its part to play when I use lino to print small repeating shapes, as well many other simple printing techniques.
The paintings go through many processes, starting very often with finding broken panels in a rotting pile of discarded items. They are then dried, shaped, filled, sealed and finally they are ready to paint on. The painting builds up slowly, is added to from time to time, usually over several weeks.
Finally some of the paintings are mounted on a plain white ground, there is deliberately no frame as this lack of boundary is liberating and further underlines the suggestion of freedom. Some of the paintings are left unmounted and unframed.
Interests – passionate viola player in various string quartets, walking, homemaking.
Numerous exhibitions in London, and Leamington.
Artist in Residence 2013 in Amari, Crete.
Installation of eleven narrative paintings in Walsgrave Hospital, Coventry 2017
Warwickshire Open Studios, one of 21 chosen representatives.
Collaborations with RSPB
Examples of my work in many private and international collections
Where can you see my work Royal Pump Rooms Shop, Leamington Spa
Publications:
Daring to Discover, Inanna and her Descent into the Underworld  – Fastprint 2010
Babayaga and age-old tale 2004