Eleanor Allitt
Bird Paintings & Collage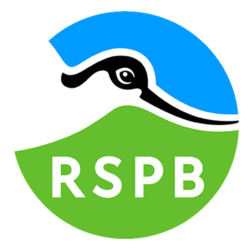 Featured artist, Supporting the RSPB with sales of my artwork
Eleanor Allitt
I am not interested in making a realistic landscape. My work is about the rich abundance of our seashore. The birds are part of this amazing diversity, they show us something of what it is like to survive within an uncertain environment. It's a mixture of imagination, memory and above all feeling. When I return from the coast, I retain a sort of atmosphere of what I have seen. Perhaps it's a solitary gull, perhaps it's a flock of sandling. Above all, it is freedom, the total wild freedom that these birds have.
My Qualifications
Eleanor Allitt BA 9 (Hons) Textile Design Central St Martins, London
Bird Paintings & Collage
Eleanor Allitt is an artist in Leamington Spa who has been creating Paintings, Collage & Bird Art.
I support the RSPB and some of the revenue from sales of paintings, collage and greetings cards is donated to this vital work.
Hello and welcome to my online store
Here you can find unique bird art, paintings, collage and limited edition prints. I am based near Leamington Spa, and I ship across the UK.
Much of my work is created using sustainable methods and materials, such as discarded wood fence panels and logs.
You will find a range of unique artworks and bird paintings and collage. Plus, I offer a personalised service, so if you have an idea in mind for a custom project, simply get in touch using the contact form with your idea.
Eleanor has been working as an artist for 25 years, having studied textile design at the Central School of Art and Design, as it was called then. I have a BA in Art and Design
Eleanor spent some time working in Edward Bawden's studio, doing lino-cuts, and was also taught by Cecil Collins. After she graduated, she designed for various companies, including Liberty's and fabric retailer Jacqmar. Today, she focuses on bird paintings and collage.
Browse my store to see my products available, or email Eleanor at eleanor.allitt@btinternet.com.
Eleanor belongs to the Association of Midlands Artists and the Leamington Studio Artists.
Eleaner is a keen environmentalist and now sells her paintings, collages and greetings cards to support the RSPB and it's conservation work.
Some of the revenue is donated to RSPB.
All images are copyright Eleanor Allitt.
Where can you see my work?
– In my studio in Offchurch.
– Plum Gallery, 36 Parsons Street, Banbury
– Primavera Gallery, Kings Parade, Cambridge
– Royal Pump Rooms Shop, Leamington Spa
Publications
Daring to Discover, Inanna and her Descent into the Underworld – Fastprint 2010
Babayaga and age-old tale 2004